Why do you need Financial Planner
We all have five important people in our life to guide us in various aspects of life.
Doctor, Lawyer, Chartered Accountant, Spiritual Guru, Teacher or coach or trainer.
We have Doctors to check and guide for our Physical Health. If require suggest medicine and surgery if the condition is not good.
2. We have Lawyer for any advice in our legal matters.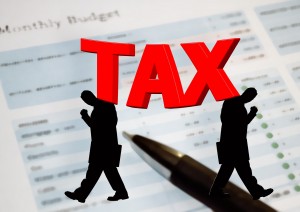 3.   Chartered Accountants for income-tax matters.All our taxation decisions are made with the help of our chartered accountants who not only help us to guide on how much  tax should be paid  but   also help 3.us tounderstand the various sources income we have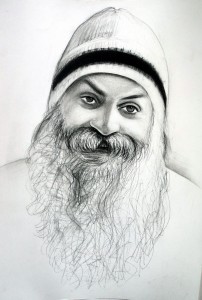 4.Spiritual Guru to guide us for our spiritual journey.   Religion may or may not pay important role in our lifebut spirituality can help us in our life very significantly on many of our decisions. One need not be religious to be helped by this gurus.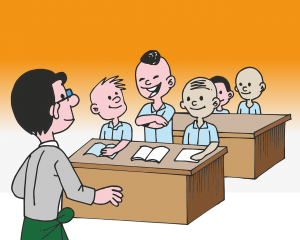 5. APJ Abdul Kalam said "A teacher beacon light that acts as a lighthouse to guide the stranded         students  in the sea of life and they should work as the role model for their students in order to achieve the all- round development of thechildren" Teacher or coach or trainer to make strategy for winning a game or  teach us proper subject for successful career ,fitness training or any kind or training, we need expert of the subject to guide us.
Similarly Financial planning is also very important aspect of our financial life and we need expert to take is through the process or make us understand the financial planning and help us in taking the right investment decision. There are various investment products like equity, insurance, mutual funds, corporate FDs, available in market, which is right for us and our risk appetite what kind of the goals or dreams we have and which investment product we should choose so that we achieve our financial goals.  We often make mistake and take wrong investment decision as a result our financial goals or dreams remains just an illusion. . The financial advisor is of a friend, philosopher and guide, who help us stay on the right track as we journey to our desired financial destination.
This article is for those who are really interested in choosing a good financial planner. It is illustrated here with example of day to day life and  will help you identify areas in your finances which will require the expertise of a financial advisor and help you take a step forward in identifying a good advisor.
  advice based on your needs: With their Professional Expertise they help you realising and achieving your dreams    or financial goals
  For example Like in a game of cricket for winning a player has to do just 4 runs in 15  balls and He gets impatient and he risks his wicket in running a risky singles. But if he has a coach, He will guide him to play with calm mind as he has good opportunity to take the game towards win by playing patiently. For example : If you have a goal of buying a house in next five years Financial planner will take in to consideration your assets, income and liability ,time frame and Your own Risk taking and guide you as to what are the right kind of  investment assets you can invest to achieve your goals in stipulated time.
Goals need to be SMART: When we are young we take career counselling from a counsellor, based on our capability ,interest they guide us for the career which is suitable to us .To achieve financial success financial planner not only advise on right kind of investment but helps in setting financial goals which are SMART.
Set smart goals 
Specific: Specific means You must name the goal. Not just "saving money" but eg. It should be like "ENOUGH MONEY FOR BUYING A COMPUTER OR A LAPTOP"
Measurable: Once you have specified it has a measurement. How much would alaptops cost which fulfils your need?  Say Rs 35000/- Goals which can be quantified financially
Attainable: It has to be with in your reach that for eg you know that you are earning 5 to 10k / month from tuition or part time job and you can save atleast Rs. 2500 to 3000/ month so that you know that time to reach that goal.
Relevant: It has to make sense, "you need your laptop so that you can manage your work related to your business or  study"
Time Bound: You need to set a target time for that eg. "I need my laptop by next June 2017
For eg: If you are wish to buy a house in 5 years, the financial advisor will set investment targets against which performance will be measured and monitored on a yearly basis. Corrective action will be suggested where ever necessary, so that your plan to buy the house is on track to success.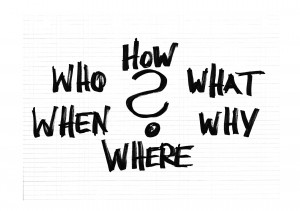 Reason 3:  A good financial planner always remains patient answers all the queries of the clients creating awareness by educating the client for right investment products suitable for your goals and dreams considering your risk profiles and your time frame for achieving that goal.
For eg: if you are young and have just started with your career, Financial planner would not advise you to invest all money in FD in fact as you have long time he would be suggesting you to put your money in long term Investment like balance mutual fund to start with if you are not experienced or knowledge of equity investments.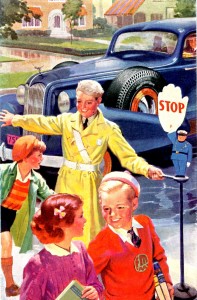 Reason 4:  A good financial planner as a guardian will carefully monitor your goals and guides you on taking proper financial decision which otherwise can cost a lot of loss money.  As they guide you after carefully studying your goals you should share all the possible matter related to the goals so that right decisions are taken.
For eg, there are two simultaneous goals going on The financial planner may suggest you to either priorities your goals or increase the investment. Buying a car and Kids higher education.
Reason 5: A financial advisor reminds you to re-evaluate your financial situation periodically by tracking your investments on regular basis So that it remains on track and you don't get shocked and surprised later on by not achieving it. A friend in need is a friend indeed. When we are confused in life and we need to talk to some on for opinion we turn to a friend where we know that will get the right advice A true friend. A good advisor is like a true friend who gives right advice.
Reason 6: Like a parents a good financial planner treat their client always first with equal importance and guide and encourage to start the planning as early as possible. If you get out of the track for eg in spending un-necessarily parents immediately will point out and tells you to watch your spending and make sure you correct it. Your Financial planner may warn you not  get lured or attracted  by gadgets and  spend so much on gadgets instead will counsel you and ask you about your future goals remind you about it and instead encourage you to start an SIPs to achieve that goal.

 Reason 7: A financial advisors are like an architect will draw up a financial plan with absolute precision measurements that it becomes practically achievable. They can make customised plan which suits your goals, your risk tolerance and time for the goals with maximum precision and make sure that you achieve it.
Reason 8: Like a good dietician, a financial advisor recommends a plan, yet   empowers    you to take charge of  your financial health after all its your hard earn money and if you        put it in to action then only you will achieve it. By making you aware of your own    financial life and living style they strategize and customised the plan for you and make  you realise that if you want to achieve it you will have to work towards it.
 Reason 9: Your family doctors knows what are your problems or body type or your allergies etc after keeping in mind all the points family doctors suggest right mix of medicines which are suitable for your body and cures from the ailments you are suffering same way A good Financial Planners are like a financial doctors who knows your financial health and prescribes you the plan or medicine which is suitable to you.
 Reason 10: A good spouse takes up all the other responsibilities in the life like  household chores and be supportive in whatever matter you want support.  Financial planners takes up all your responsibility of your financial goals. You  may be busy in your professional work and cannot pay required attention to  your finances and investments but you need not worry as they are managing it    in your behalf.
 How to find out if your advisor is qualified or not?
A   registered   financial   advisor    will     have     an AMFI   Registration    Number    (ARN)    and    identity card e.g. ARN-0002. AMFI stands for *Association of Mutual Funds  in India*.  A  financial advisor gets  an  ARN only after passing the AMFI Certification Test, providing the  Know  Your   Distributor   (KYD)  details and going  through a  verification process which includes submission of various document proofs, in person verification and bio-metric process. These procedures are as mandated by Securities and Exchange Board of India (SEBI). There is a validity period for the certification and you should check if your advisor's certificate is still valid, since your financial advisor needs to go through refresher tests in order to renew his/her  certification.  A  financial  advisor  will  also  offer a  wide range  of products   covering   major   asset classes such as Equity, Debt, Commodities, etc so that there are enough financial instruments to  choose  from  to meet your financial  goals and they have a special studies done to give a advice which you can trust A CFPCM certified financial planner or CWM – chartered wealth manager or other and need to undergo refresher's  training or other educational courses to continue their licenses.
Category: